Tour Overview
Explore famous spots in Port Blair (Port Blair)
Arrive at Port Blair Airport, where our representative will escort you to the hotel. Check in at the hotel and begin your coastal extravaganza post lunch. Visit the awe-inspiring Corbyn's Cove Beach. Encircled with coconut palm and silvery sandy shoreline, this beach is located 7 km away from Port Blair. Next, explore the Cellular Jail and watch the inspiring Light and Sound show, which exhibits the remarkable history of Indian freedom struggle.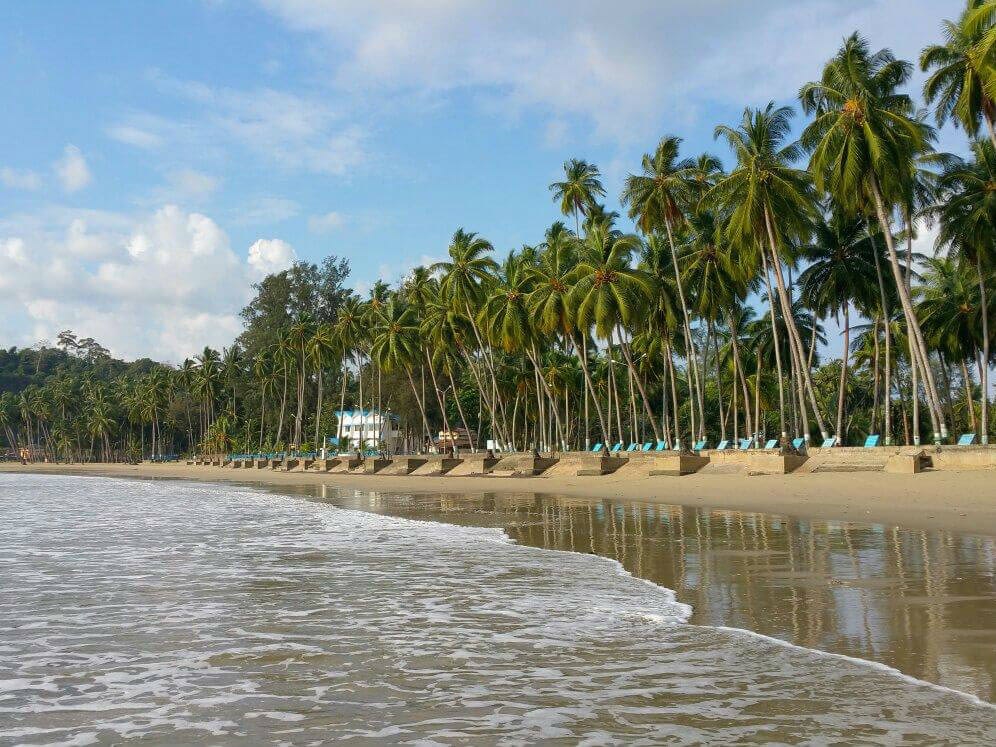 Enjoy romantic beaches and picturesque seashores (Port Blair-Havelock Island)
With the break of dawn, get ready and depart to Havelock Island via sea, located 54 km away from PortBlair. On reaching, complete the check-in formalities at your respective hotel or resort. Spend a laid-back afternoon at the renowned Beach Number 7 (Radhanagar Beach), which has won the hearts of millions, for its picturesque shoreline and exhilarating water sports opportunities. Rated as one of the best beaches in Asia by Time magazine, this beach is sure to ignite your imagination. Spend the night at your hotel or resort on Havelock Island.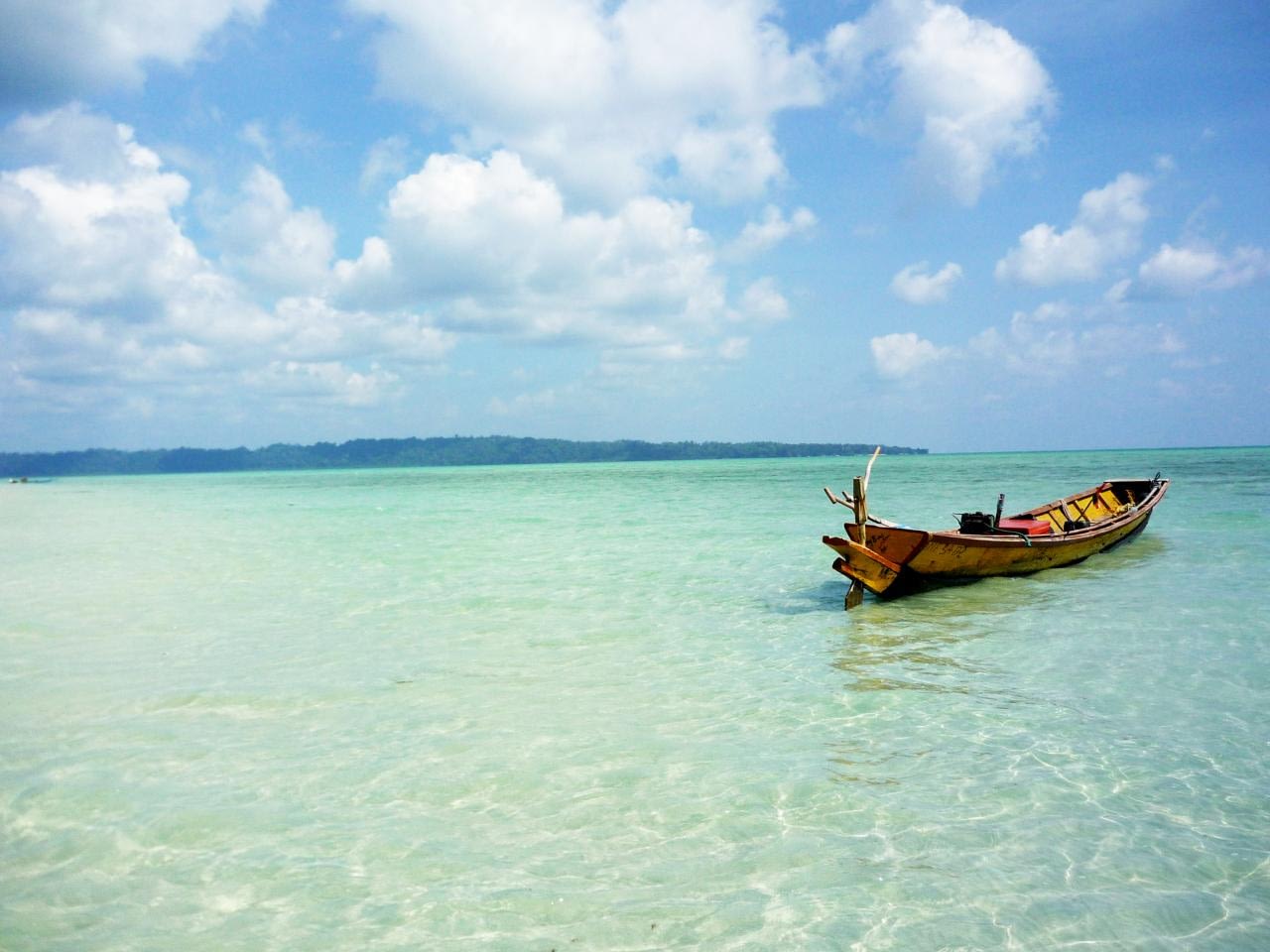 Enjoy a day out at Elephant Beach (Havelock Island-Elephant Beach-Havelock Island)
Make way for more enjoyment on this day, and set sail for Elephant Beach after a relaxing breakfast. After a 45-minute journey, reach this spectacular beach. Here, you can also enjoy snorkeling in the enchanting underwater world, with the breath-taking coral reefs covering the seabed under the blue-green sea and exuberant marine life all around you. You are advised to take snacks, drinks, drinking water, and a set of fresh clothes for this day trip. After a wonderful exploration of this stunning coralisland, head back to the hotel or resort at Havelock island.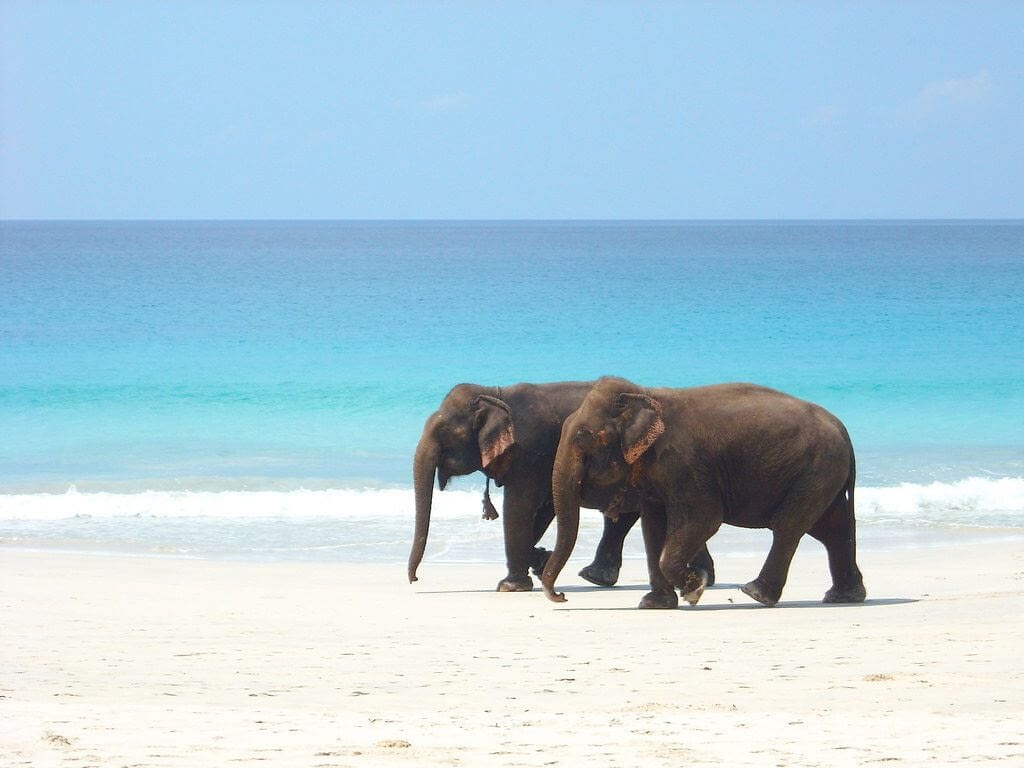 Spend a leisurely day or indulge in scuba diving (Havelock Island)
Spend this entire day at your leisure. Havelock Island is a hotspot for scuba diving and provides a great chance to visit the captivating underwater world. You can enjoy an exhilarating session of scuba diving, which is available on an optional basis by making a direct payment. After the enthralling session, return back to the resort for an overnight stay.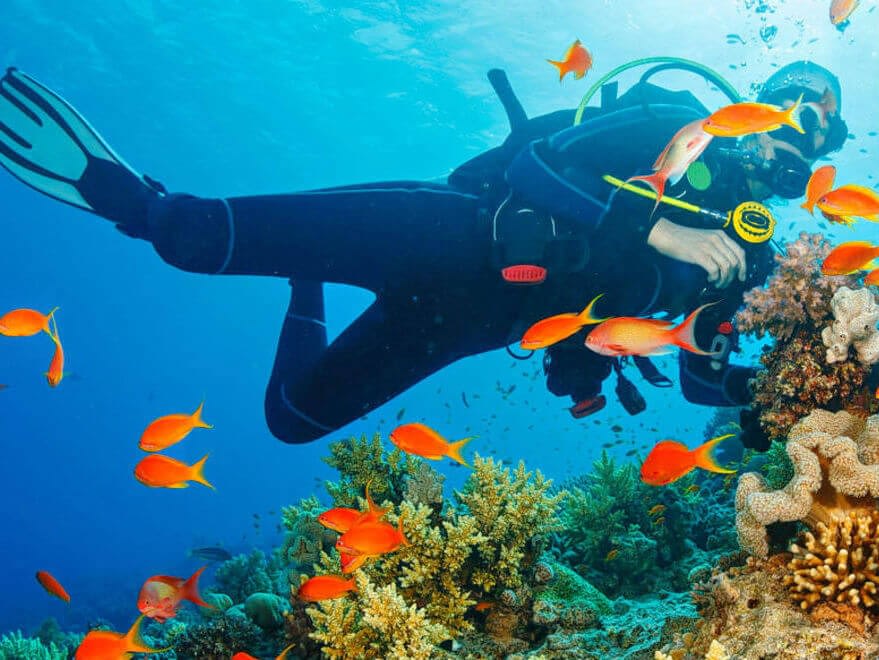 Explore more of Havelock Island (Havelock Island-Port Blair)
Enjoy a relaxing morning in the peaceful environs of Havelock. Check out from the hotel or resort at 10A.M., and leave your luggage at the reception. our representative will escort you to Kala Pathar viaroad, which is a small yet lovely beach with black rock formations. On the way back, get a glimpse of different resorts and dive centers, and on arrival at the resort, enjoy your lunch. After replenishing your energy level, set sail for Port Blair in the evening. Check in at the hotel after arriving, and enjoy your overnight halt.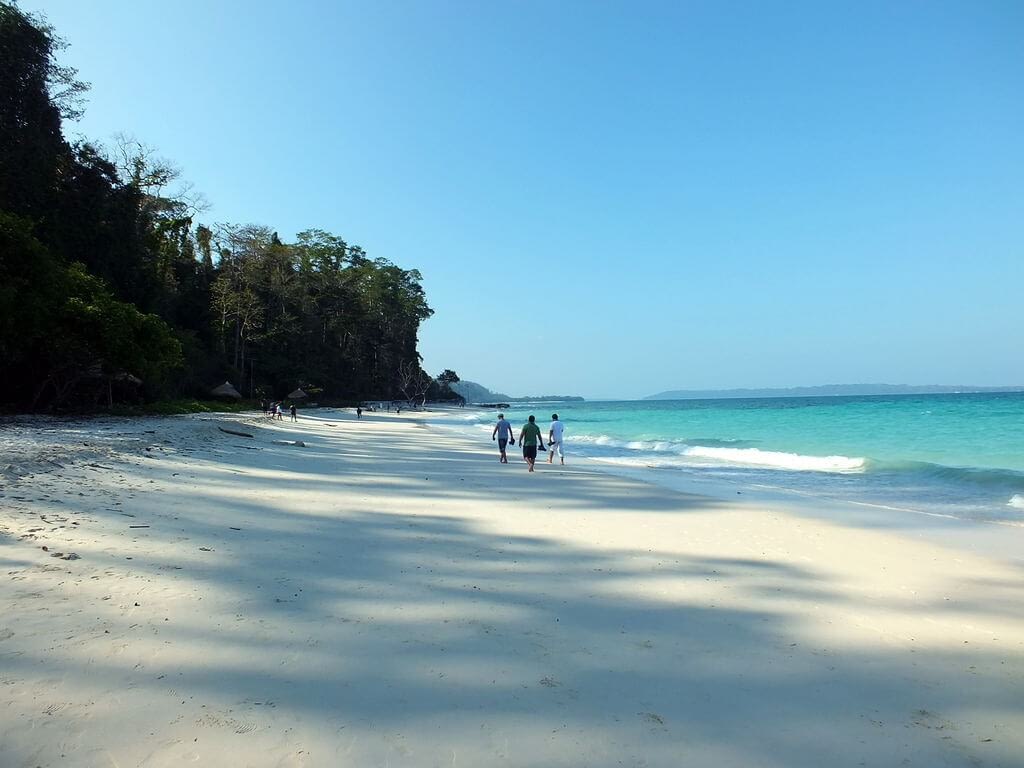 Visit exciting tourist spots in Port Blair (Port Blair)
On this day, enjoy a full day of sightseeing in Port Blair. Begin your day by first visiting the Fisheries Museum (Aquarium), where you can see 350 species of marine life found in and around this island. Next, visit Anthropological Museum and learn about the facts and history of primitive-era tribes found in Andaman. Afterward, explore the alleys of Naval Marine Museum known as Samudrika. Here, you can grasp an understanding of the history, marine life, geography, and archaeology related to this island.
Port Blair - Under Water Coral Safari - Once in a lifetime experience & visit to Ross Island
Rise to an exciting day ahead of you. Start with a delicious breakfast at your hotel and head to experience the Underwater Coral Safari; it's a semi submarine which will take you into the deep sea in a most comfortable 100 seater cabin, fully air conditioned. When you watch the unbelievable under sea world through the large glass windows inclined at 45 degrees, it will give you a spine thrilling experience. People of all ages can comfortably enter and exit the vessel. its once in a life time experience which allows you to see the most exciting, magnificent deep sea world which will mesmerize you and take your into a heaven on earth experience. Thereafter, proceed for Ross Island. Once where the administrative headquarters of the British capital of these islands now is under the Indian Navy and stands as a relic from times gone by. Visit the museum, called Smritika that holds pictures and artifacts from the British era significant to these islands. You can also explore the natural beauty of this peaceful island and enjoy the cool breeze. Head back to your hotel at Port Blair and spend the night.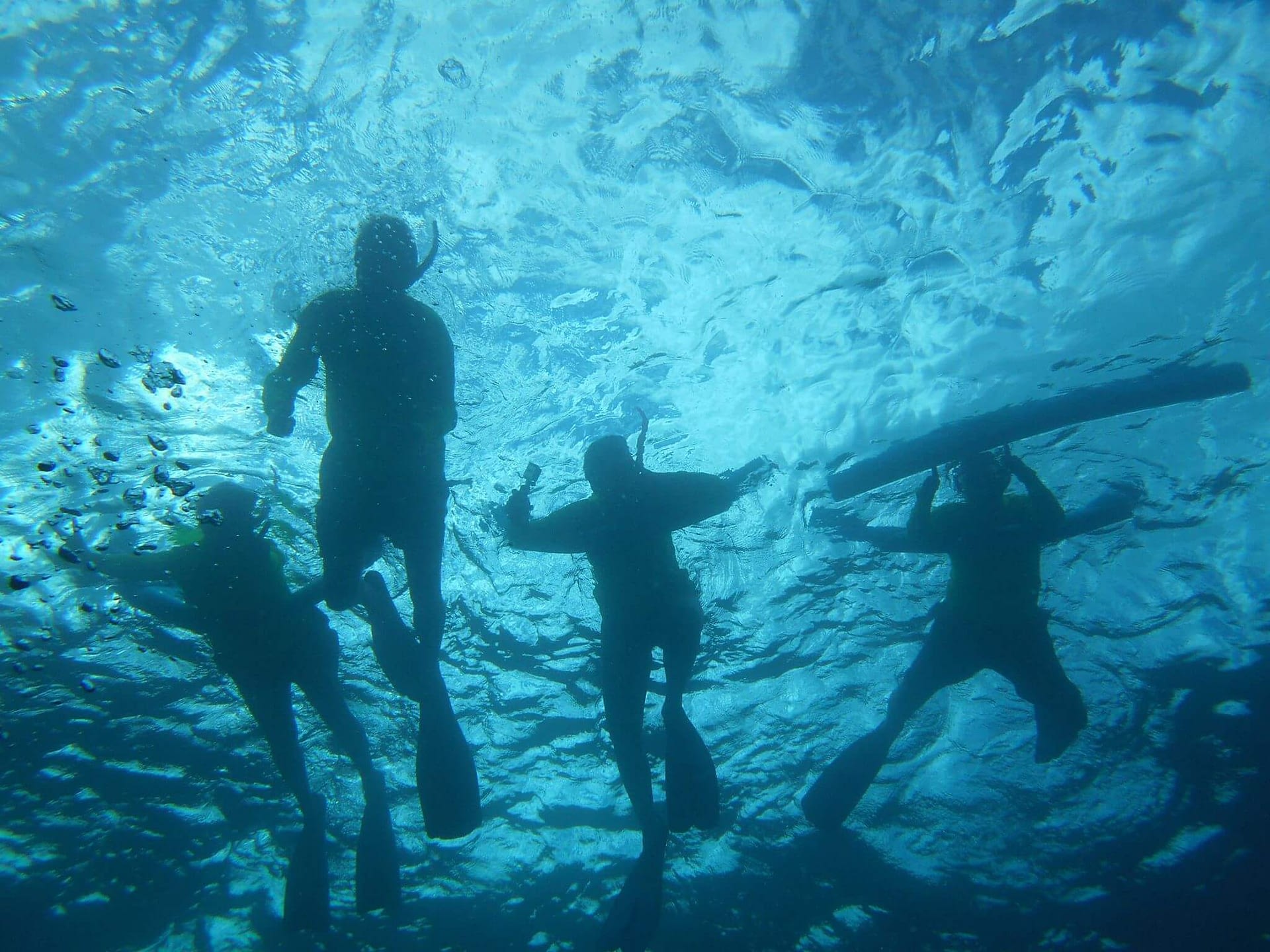 Catch your flight and say goodbye (depart from Port Blair)
Wake up and prepare yourself to say goodbye to this lovely cluster of islands and beaches. After an exciting eight-day exploration of beautiful beaches and islands, end your trip at Port Blair. Catch your departing flight from the airport in Port Blair, and enjoy a safe and pleasant journey back home.